Spotlight: Mayday
Written by DJ Tulisan on August 7, 2020
Disclaimer: Everything you will read in this article is 45% fact and 55% fabrication and creative stitching, because the folks at Mayday are so eccentric their replies to multiple phrase questions were one-word answers and, at times, monosyllabic grunts and clicks. We swear that this article was written as accurately as possible, but please take it with a generous grain of salt.
MAYDAY is a four-piece alternative rock band based in Los Angeles, California made up of Anton Francisco on vocals and rhythm guitar, Erwin Raif on lead guitar, Jett Raif on bass guitar, and Wilbert Bautista on drums. Initially formed as a group of photography enthusiasts who wanted to take a crack at being on center stage instead taking pictures of it on the side, Mayday has developed and evolved into a serious musical group that had already released two EPs, with a third one being planned.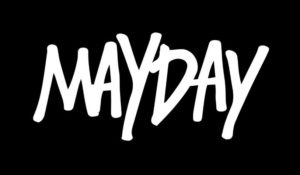 Even though the band's main influences were Teenage Fanclub, Radiohead, and Dinosaur Jr., Mayday's music is reminiscent of Pinoy alternative bands that ruled the airwaves in the Philippines in the '90s like the Eraserheads. However, their music exudes a seriousness that belies the upbeat tunes they play. This is the same seriousness that allowed each of them to develop into bonafide musicians after starting out as "dabblers," and their body of the work more than ten years after they started playing has led them to become one of the more popular and beloved Pinoy bands in the Los Angeles indie scene.
THE HISTORY
The group started out as The Zone System, a ragtag new wave band made up of novices, intermediates and veterans who were all initially part of a photography enthusiast group called Pinoygraphers. Due to several factors ranging from internal politics to personal drama, many of the younger members decided to strike out on their own, and thus the group Frame 21 was formed.
Frame 21 was a lively bunch of friends that had a handful of musicians and a large number of music lovers in their group. From this common interest, The Zone System was formed and debuted alongside established indie bands in the Los Angeles scene in 2010.
The Zone System was celebrated by its members but was not really considered a "serious" band by its contemporaries when it started, mainly due to the relative youth and inexperience of many of its members. Realizing during that time that the band had no "future," The Zone System took an extended hiatus.
A year later, some of The Zone System's previous members decided to jumpstart the musical effort. Guitarists Anton and Jett along with drummer Wilbert and then bassist Carlo Cruz joined up with Jett's younger brother, Erwin Raif, who took over the lead guitar chores. And on the winter of 2012, Wilbert formalized the resurgence by renaming the band Mayday.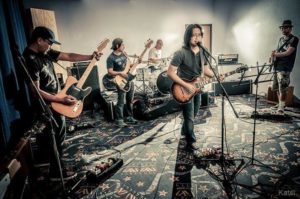 Creating new music was not that hard for the five members of Mayday, who were born in the Philippines and listened to the same type of music while growing up. Except maybe the vocalist, Anton, who the other band members said listens to a lot of dark, magic, super heavy trash metal bands… and had secretly wanted to shred the band's pop songs. But that information is unconfirmed, and Anton said he didn't know which one of them said it.
Even before the change to Mayday, the band already had incomplete material just waiting in the wings, ranging from unfinished lyrics, unrealized ideas, and unchained melodies (hehe). The new direction prompted the members to jumpstart their efforts to finish what they started.
This led to countless nights of garage rehearsals filled with booze and babes (who happen to be their wives), dozens of live performances, fronting for famous Pinoy bands like Parokya ni Edgar and Kamikazee, and ultimately two EPs – with a third being planned. And the rest, as they say… is for the wicked…
Consequently, after the release of their first EP, bassist Carlo Cruz decided to leave the band because of career opportunities (the ones that never knock) and family reasons, leaving Jett to take over as bassist and his brother Erwin to be the sole lead guitarist in the band. It was a difficult transition for Jett, not because Mayday plays Primus songs every week, but because he had loved playing the guitar for a very long time.
THE FUTURE
What about the band's future plans? Mayday is a band that has made procrastination an art form, with a healthy dose of eccentricity to sweeten the mix. When asked if they had any big plans, they unanimously answered that, since Coachella was cancelled due to COVID-19, they have no upcoming gigs yet.
Regarding their third EP, they are hopeful that they can complete recording the songs before they all die from the pandemic, so that all the remaining healthy ones can listen to them on Spotify – and maybe Tiktok, since the kids will eventually inherit the earth, anyway…
THE BAND
THE MUSIC
INFORMATION
Facebook: www.facebook.com/maydaycombo
Instagram: www.instagram.com/maydaycombo
Bandcamp: maydaycombo.bandcamp.com
Pinoy Rock USA would like to thank Anton, Jett, Erwin and Wilbert of Mayday for allowing us to feature them in this site. More power to you all! Rakenrol!
---
Reader's opinions
---