Spotlight: RIV3R
Written by DJ Tulisan on July 24, 2020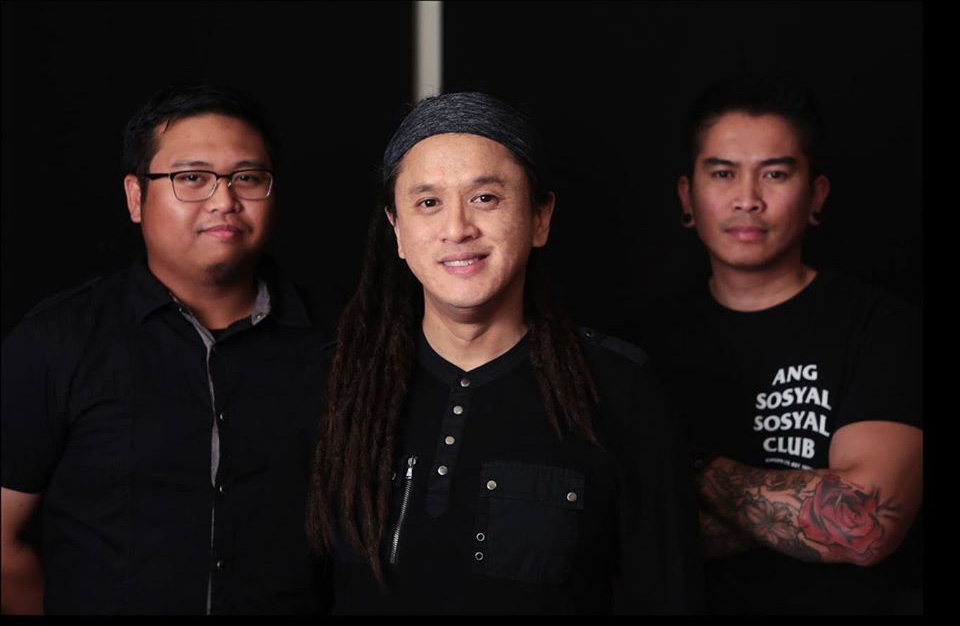 RIV3R is an alternative rock trio based in Los Angeles, California, composed of bassist/vocalist Dennis Diaz, guitarist Dale Kahlil Bacuño, and drummer Francis Nuega. Coming from different bands and bringing with them a wealth of talent and experience, RIV3R combines their collected expertise to fashion out a body of work that is both familiar and new, wrapped in experience yet enveloped in fresh harmonies. The group's ingenuity is borne of years of challenges, failures and successes, and the lessons they learned along the way are laid to bear on their musical arrangements and executions.
Coming together out of common love for '90s music – particularly the band Incubus – RIV3R's foray into songwriting started innocently enough, until they started developing a taste for it and began to pursue it more seriously. What resulted was a conglomeration of creative juices that blended together to produce a unique concoction – an exclusive sound that adopts each member's influences and talent into a sonic narrative. A narrative that eventually became their first album, Story of a Stranger.
THE HISTORY
Dennis, Dale and Francis got together in early 2017 to essentially form a '90s cover band. With prospective gigs planned in bars and restaurants in and around the Los Angeles area, it seemed like both a sound business and musical idea. Having gained substantial experience from playing in previous bands, the trio exhibited both passion and enthusiasm in their fledgling collaboration, especially in covering the songs of the band Incubus. Gravitating to the alternative and nu metal sensibilities of that popular California-based band, the trio found the common denominator – their mutual affinity to that band's music – and enjoyed a measure of success in their live gigs.
However, as much as they enjoy playing other bands' songs, their innate creativity got the best of them. In between jamming sessions, they squeezed in some original material, and quickly found that their common musical sensibilities made it ridiculously easy to create new music. Each effort to create new music became easier, faster, and more fluid, until they have begun including their originals into their cover songs in every succeeding gig.
Perhaps this was why the band decided that the word "river" encapsulates their musical journey up to that point – flowing with a sense and purpose towards a predetermined destination, collecting experiences along the way. It was only a matter of time before the river became "RIV3R," personalized for the trio and the diverse meaning of their songs.
THE STYLE
The members of RIV3R may have each come from different bands, but they shared essentially the same musical influences. Dennis and Dale were bandmates in one of those previous bands, while Francis had already sessioned with either of the two through the years. While Dennis and Dale leaned toward the '80s in those bands, they also liked the succeeding decade as well. Francis, being the youngest in the group, has been intimately influenced by the '90s genre, and because of this the three found common ground.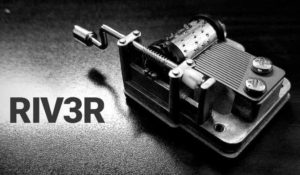 Forming the band did not pose much of a challenge according to main songwriter Dennis, as bandmates Dale and Francis were easily "accessible" during the time and both were hungry to play in a band that catered to their own musical preferences. Francis noted that he had a lot of freedom in coming up with the drum parts, which allowed him to embellish his own influences into the percussion and go "all out" with the band, pushing him to the limits of his creative abilities. He added that this was something he has never done before with any of his previous groups
The band describes their sound as "rock with a 90s vibe" but not in parallel with current musical trends, which had an overabundance of drum machines, programmed beats, and sampling or autotune.  They regard their sound as "pure, genuine, and original rock songs" – a polished, mellow-to-hard rock sound coupled with professional-grade musicianship and well-crafted songwriting. To put it midly, at least.
THE ALBUM
While the creative process was helped by each members' enthusiasm and commitment to the project, final recording and mixing of the songs were a whole different matter – a more challenging predicament for a band currently undergoing its maiden voyage into creative territory.
Dennis had just recently lost his own business venture, a popular recording/practice venue called Cybertron Studios in Downtown Los Angeles, due to financial difficulties. As much as he wanted to have a third party studio handle the recording and mixing of the band's songs, he did not have the budget and resources and was forced to go the DIY (do it yourself) route to produce the album himself. This led to a long, protracted production time which included Dennis agonizingly engineering all the recorded tracks, and he mentioned that being both the artist and the engineer was quite a daunting task.
They did, however, ended up having their tracks mastered professionally at a Mastering studio in Brentwood, Tennessee. Patience and commitment to the process allowed the album to finally take shape and achieve completion. The final bow needed to tie the package together was an album title.
The band came up with three album ideas: Sweet Intoxication, River of Iris, and Story of a Stranger, the first couple of which were titles to two of the songs in the album. Unable to decide, they submitted their album title choices to the album designer, Ryan Silo, who in turn made design mockups catering to all three album title ideas.
Sweet Intoxication was considered fantastic but deemed too mature. River of Iris was a consensus favorite but was found to be wanting, especially with the band's name already in its title potentially making it redundant. That left "Story of a Stranger," which was coincidentally the opening lyrics to their previous favorite River of Iris. The title was inspired by the people Dennis observed in his travels to North Carolina and Pittsburgh. It also implies symmetry, and an appropriate bookend to their elusive musical journey.
(Learn more about this journey in our short interview with RIV3R at their album launch party, conducted by Pinoy Rock USA for our new segment Yosi Break!)
THE FUTURE
The band's mission, aside from bringing their original music to the forefront, is to promote their craft to a Western audience. While they value the interest and support of the Filipino crowd, they don't want to limit their reach to just a familiar audience. They have started doing the necessary steps to promote the new album and extend its reach outside their "cozy" confines, with a mission to not only display the talent of Filipinos, but the creativity of the trio standing on their own merits.
As for another album after "Stranger," the band initially got to write sixteen tracks but could only include ten of them into their album because of time constraints and, of course, the pandemic. With the apparent ease that RIV3R has in creating new material, coming up with another album will just be a matter of time.
But that is a whole new story, albeit less stranger…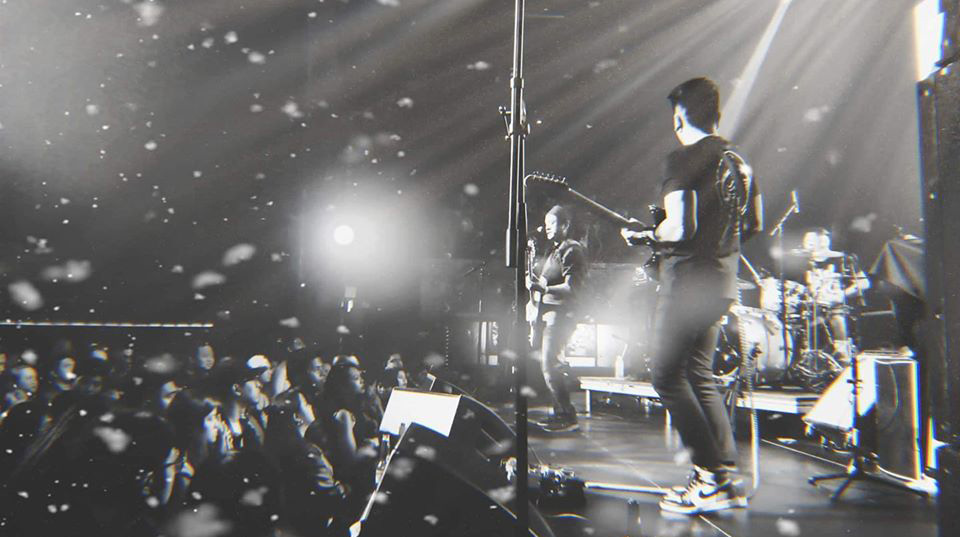 THE BAND
DENNIS DIAZ (Vocalist/Bassist)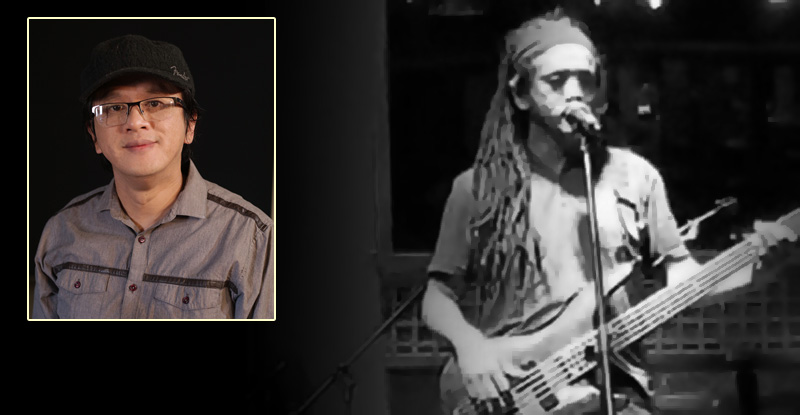 DALE KAHLIL BACUÑO (Guitarist)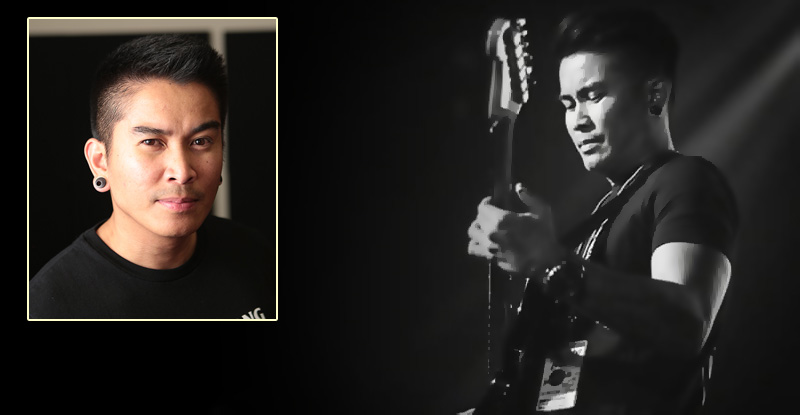 FRANCIS "BONG" NUEGA (Drummer)
THE MUSIC
INFORMATION
Facebook: www.facebook.com/riv3rband
Instagram: www.instagram.com/riv3rband
Twitter: www.twitter.com/riv3rband
Pinoy Rock USA would like to thank Dennis, Dale, and Francis of of RIV3R for allowing us to feature them in this site. More power to you all! Rakenrol!
---
Reader's opinions
---