Spotlight: Godsilya
Written by DJ Tulisan on September 4, 2020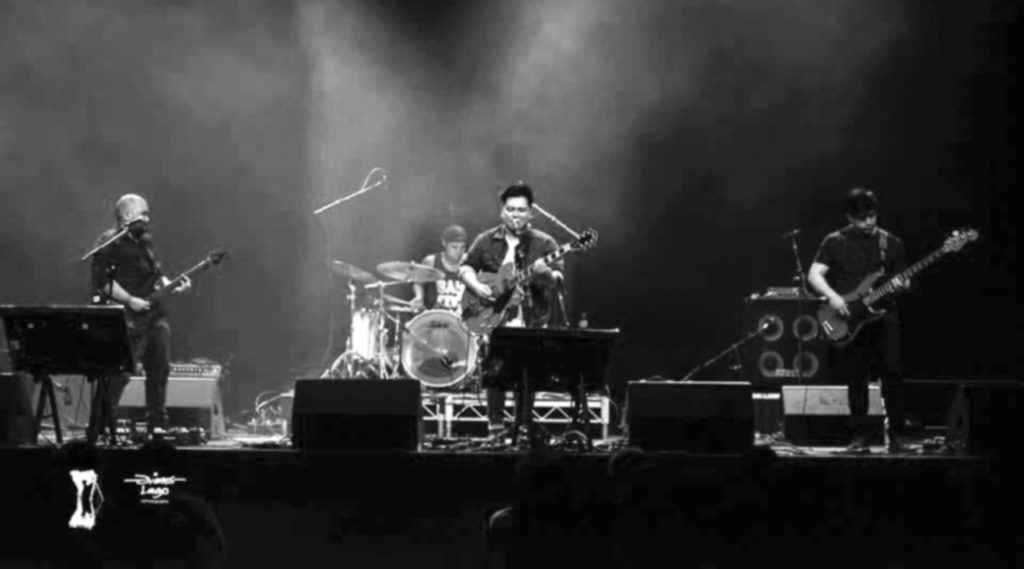 GODSILYA is a four-piece alternative rock band hailing from Seattle, Washington, made up of Grego Bruno on drums, Jordan Sanoy on bass guitar, Edward Deang on lead guitar, and Nante Amador on vocals and rhythm guitar. The group, who has only been playing for a few years, have already garnered a good following due to their melodic original songs and vocal artistry onstage, which mixes old school alternative rock with new age musicality.
Godsilya was formed in 2016, with its members coming from various worship teams in different churches, with even band members Jordan and Grego being in the same church. Edward and Nante, on the other hand, have already been in a couple of bands for years prior to meeting Jordan and forming their current group.
The band's music is heavily influenced by their church background in music, with some of their original songs even having Christian undertones. Although this can technically classify them as a "Christian rock band," the group prefers to consider themselves Christians who happen to love playing rock music. Even though all of them are based in Seattle, Godsilya's members were born and raised in various parts of the Philippines, and their influences are not only heavily rooted in the '90s, with bands like Foo Fighters, Incubus and Dream Theater listed as their favorites, but they also credit Pinoy bands like Urbandub, Franco, Eraserheads and Rivermaya as influential to their music.
The group's first official gig was at "Pagdiriwang Philippine Festival" in Seattle in 2016, held at the Mural Amphitheater in Seattle Center – the same stage where rock icons like Modest Mouse, Alice in Chains and Pearl Jam have played in the '90s. They have also opened for famous Pinoy artists like Ely Buendia, Bamboo ans Arnel Pineda of Journey.
One of the band's memorable gigs inluded opening for Arnel Pineda in two performances – the second being in Vancouver, British Columbia, their first time performing outside the country.
As seriously as the band treats its music, they are also kindred spirits who don't take themselves too seriously, as evidenced by their name. Band names are always a tricky affair, with the group admitting that it was easier coming up with baby names than what to call themselves. Eventually they came up with a wordplay that encompassed the band's penchant of playing big and loud, much like persona of the king of the Kaijus, Godzilla, coupled with an inside joke of imagining the legendary monster taking his rightful place in his throne. Thus, Godsilya was born to take his otherwise comfortable position while raining havoc upon spectator's ears.
With the band members all having full-time jobs, they admitted that the band was more a passion project, but that doesn't prevent them from giving their all whenever they take the stage, showing their passion for the craft and exuding a seriousness that overshadows their not-so-serious band name.
Godsilya had already released a limited four-song EP release on CD in 2019, with original songs written even ten years before the band was formed, but they also to record all their songs professionally and release a full-length album in the future.
The band is not content with just sitting in their throne during the pandemic, however. They have taken advantage of these uncertain times to focus on their respective families, with a couple members even going back to school to improve themselves professionally.
As Godsilya awaits the future when gigs are available and they can once again flex their muscle onstage, they have been steadily improving their skills and preparing to unleash their "atomic breath" upon unsuspecting fans, as they lumber forward into an exciting future.
THE BAND
THE MUSIC
INFORMATION
Facebook: www.facebook.com/GODSILYA/
Instagram: www.instagram.com/godsilya/
Pinoy Rock USA would like to thank Jordan, Edward, Grego and Nante of Godsilya for allowing us to feature them in this site. More power to you all! Rakenrol!
---
Reader's opinions
---