Spotlight: Quail Eggs
Written by DJ Tulisan on August 21, 2020
QUAIL EGGS is an indie OPM rock trio based in San Francisco, California composed of Dax, Brinly and Kryz. They released their first album just a month ago entitled "Standstill," which is available for streaming on Spotify. Their music exudes qualities that enamored Pinoy rock to the Filipino masses in the 90s – catchy, irreverent, and doesn't take itself too seriously.
The Quail Eggs are so new that they have never performed in a live gig yet after being caught in the middle of the pandemic. However, this does not prevent them from making music and getting ready to show what they can do once the venues reopen and allows them to finally showcase their music to the world…
Quail Eggs started out as the band "Keep" in 2010 and originally had five members. Even though they enjoyed playing together and writing original songs, the time was not ripe back then to make it a more serious endeavor. Like many bands during the time, they eventually moved on to personal and professional priorities and just appreciated the experience of sharing their talents.
Almost ten years later, on December 2019, Dax and Kryz decided to hang out with their friend Gus (the previous vocalist of Keep) and talk about the good old days. Through the course of their drinking and pulutan (quail eggs were not mentioned), they came upon the topic that they had dreamed of years ago, which was recording their own music. Further discussions inspired them to finally move forward. But Gus became busy not too long afterwards, and Dax and Kryz, along with band member Brinly, still decided to continue with the plan, and the trio was born.
Coming up with a band name is always a tricky affair, and it was no different with the newly reformed trio. Each member got to suggest five band names, and out of the fifteen interesting choices, they picked the one that was simple and catchy, and at the same time, very Filipino: Quail Eggs.
With the members in place and the name decided, the group then went to record their original songs. The material they worked on combined each of their own preferences: Dax liked humorous as well as deep songs that tell a story, Brinly preferred songs with a cool sounding tune, and Kryz like catchy music. Drawing from their influences from Pinoy bands like Eraserheads and Yano, alternative bands like Nirvana, Red Hot Chili Peppers and Foo Fighters, and even Beethoven, the group melded each of these unique interests, and it reflected the overall tone of the songs they eventually wrote.
The result was the Standstill, a 17-track album that they group made available for free as a streaming collection. Each song has its own character, and some were even parodies of ol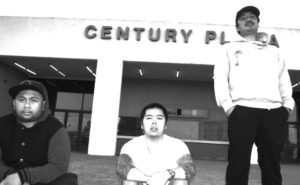 d songs (sometimes with the same tune but different lyrics). But overall, the album showed what the band was all about – a group having fun with what they are doing, and celebrating their influences the best way they can.
Quail Eggs is optimistic that they can finally play live as a group once the times improve, but in the meantime, are busy enjoying their hectic lives.
Even though their album title implies their current situation, this group of fun guys are not content on standing still. They bide their time, and are ready to move forward once the opportunity presents itself.
THE BAND
THE MUSIC
INFORMATION
Facebook: www.facebook.com/quaileggsofficial
Youtube: www.youtube.com/channel/UCSbW1V89Ceg83t9sy7BxwfA
Spotify: open.spotify.com/artist/64mJPtcyumuJ0lrSX5w8hF
Pinoy Rock USA would like to thank Dax, Kryz and Brinly of Quail Eggs for allowing us to feature them in this site. More power to you all! Rakenrol!
---
Reader's opinions
---