Spotlight: Mothürload
Written by DJ Tulisan on May 22, 2020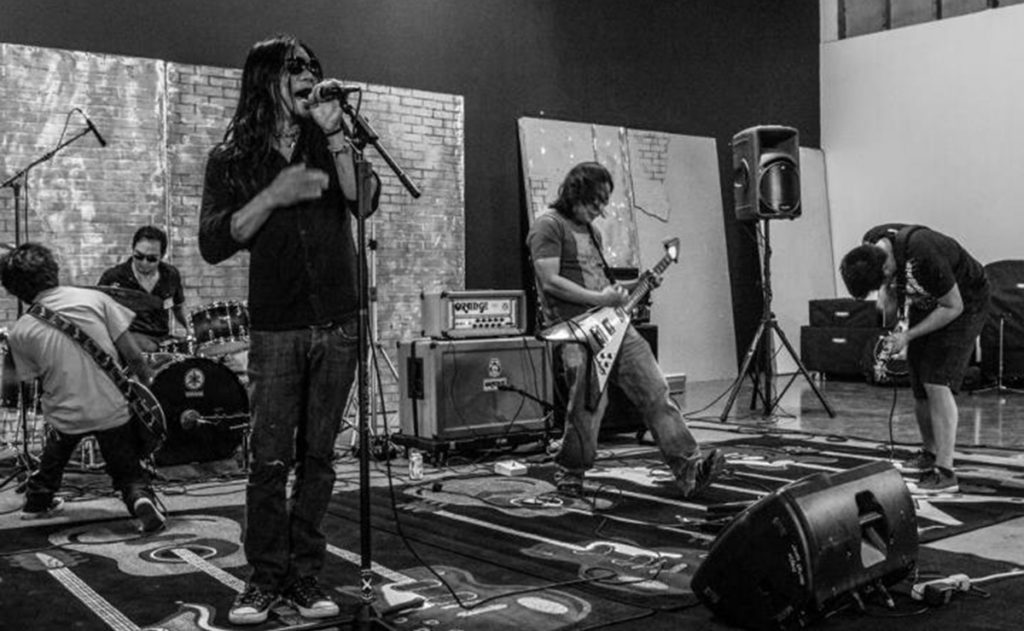 MOTHÜRLOAD is an indie, hard rock band in Los Angeles, California made up of underground rock veterans Chic Nidoy and Econg Martinez on guitars, bassist Mike Salvador, drummer Bee Torres, and Raffy Mendoza on vocals. Assembled in 2011, Mothürload is essentially a "superband" – a collection of musicians who have been successful in the LA rock scene with their previous bands. With significant blues rock influences, the group gained a strong following among loyal listeners and has been tearing up the scene with coordinated axe attacks, thunderous bass and drum combos, and that signature Raffy Mendoza wail. Listening to Mothürload is always an exciting experience as no song, original or cover, goes away unscathed when the group embellishes its signature, in-your-face musicality.
Even with the musical gravitas of its members, Mothürload rarely performs in big events, showing up as a white elephant in music bars, restaurants and band festivals. However, they just released their first EP, Chessmen, just a couple weeks ago after almost a decade of on-and-off-and-on-again production. Even with their Groundhog Day-like appearances, Mothürload continues to be one of the most exciting and charismatic Fil-Am bands in Los Angeles.
THE MUSICAL STYLE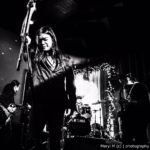 With a rich collection of talented members, Mothürload exudes the aura of properly executed blues rock. Their cacophony of influences – from Filipino legends Juan Dela Cruz and The Dawn, to American musical royalty Led Zeppelin, Black Sabbath and Jimi Hendrix – ensure that whatever they play is laced with greatness. Their style is also very flexible – they can transition from blues to metal to hard rock to slow rock without missing a beat, all in the same set. The group's sound projects a "familiar yet new and refreshing" feel on crowds lucky enough to catch them performing.
THE HISTORY
Like many rock bands in Los Angeles, Mothürload's roots are essentially attributed to alcohol.
Chic Nidoy, the band's guitarist and founder, had an idea in his head since early 2011 of forming a blues rock instrumental band. Close friend and fellow guitarist Econg Martinez was his sounding board on the idea, so it was just a matter of time before he became part of it – especially with a nickname of "Econg Blues," which all but sealed his fate.
Chic continued his search for members and found bassist Mike Salvador in one of the gigs. Mike and Econg were introduced to each other but the former did not really entertain the idea of joining Chic's project until that fateful Sunday night, when Chic and Econg went to Mike's house for a jamming session. In the backdrop of Chic's practice amp and Econg's Marshall full stack, the trio jammed over free-flowing bottles of beer, steaming sticks of barbecue, and great conversation. Drunken stupor or not, Chic knew then that he found his bassist.
A couple more "inuman" jam sessions took place before the trio came up with tunes and licks that yielded enough material for four songs (which ended up being Chessmen, Tremble, Sweet Pachouli Girl and Far Too Long). Not willing to risk losing and forgetting the new material to an alcoholic haze, Econg started recording the ideas, and soon the search for a drummer commenced.
The group did not have to look very far. Drummer Bee Torres had been a longtime friend of Chic's and was considered the best – the best bartender on the scene that is, and he was not half bad with the drums, either. After a few shots of whiskey and a couple bad "Tito" jokes, Bee agreed to join the band (but Mike Salvador insists that Bee begged to be included in the band). With the foundation of the music in place, all that was needed was the words to go with the tunes, and a person to craft those words into a song.
It was perhaps the hardest thing to fill, as the search for a singer who can match the group's passion for the genre dragged on for months. Sometimes the search became so desperate that Mike resorted to auditioning people at their drinking sessions and asking them to sing in front of the group – to no avail, and no one would admit who was projecting Simon Cowell in those "auditions."
The search seemingly hit a roadblock, as some of the members joined an inter-state tour with Glenn Jacinto, Gloc-9 and Bamboo and had to take a hiatus. The short break ended up being a blessing in disguise, as Chic got to meet Raffy Mendoza, then the keyboardist for the Bamboo tour. Raffy was already an accomplished musician, and intimate conversations with Chic about music (along with perfunctory doses of alcohol) led to stories of Econg's sleepless nights recording the group's material. This intrigued Raffy, not because of Econg's insomnia, but because of the unfinished material. After the tour, Raffy agreed to put words to music, and the rest, as they say, is history.
When asked about the band's name, Chic said the initial band name was SMTB (don't ask). Eventually, a brainstorming session over more bottles and shots of alcohol elicited the name "Mothürload." When asked why Mothürload this time, Chic once again said "don't ask."
"We play once a year. Since we already did the quarantine video and released the EP this year, see you in 2022…"
~ Chic Nidoy, Mothürload, 2020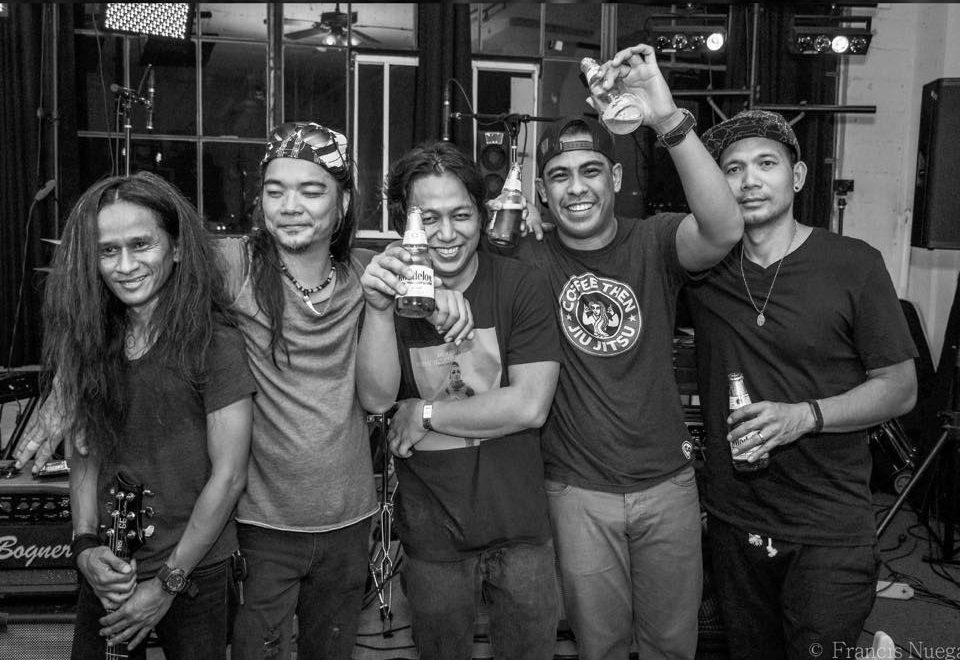 THE BAND

RAFFY MENDOZA (Main Vocals/Guitars)
Raffy had formal training in his craft, as he took up Conservatory of Music. He can play all major instruments and even formed a band with his two sons (named Men Dozza). He was also the front man to high-profile L.A. bands like Doc Waters, LA Ratz, The Brotherhood, and Rockstallion (where he performs alongside former Rivermaya guitarist Perfecto De Castro).
Influences: Lolita Carbon and Robert Plant
CHIC NIDOY (Guitars)
The band's founder and alcohol instigator, Chic learned to play the guitar just so he can play the solo of The Dawn's  "Enveloped Ideas." He takes pride in the fact that his boyish, effeminate looks effectively hide his lewd thoughts and carnal desires. A huge fan of The Dawn (obviously), Chic also had years of experience playing guitar in the LA scene with bands like Sfunkwire, Deafmonks and Sidechic.
Influences: Teddy Diaz and Jimi Hendrix
ECONG MARTINEZ (Guitars)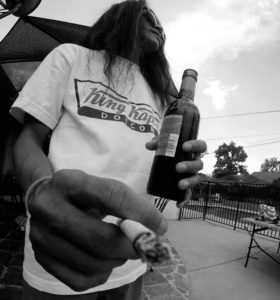 Econg is also a longtime fixture in the LA underground scene, playing and sessioning with numerous bands that need the services of a diminutive but animated guitarist. Almost always asked if he was sober at every gig, Econg gained notoriety, not just because of his amazing guitar skills, but because of his legendary rants while above the legal blood alcohol level. Aside from Mothürload, he is also the guitarist for Big Bad Wolf.
Influences: Joe Satriani and Jimi Hendrix
MIKE SALVADOR (Bass)
Mike says his bass skills were influenced by his father, but did not say who influenced his being under the influence. Considered the silent big brother even when drunk, Mike belts out quips as effectively as he flicks off bass lines. On the side, he plays bass for Sidechic.
Influences: Dondi Ledesma and Dirk Lance (and his dad, of course)
BEE TORRES (Drums)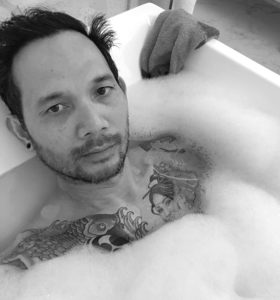 Bee said he took up drums because everyone played the guitar (even though he knows how to play guitar himself). He likes quiet walks on the beach and cries when he watches cartoons. He has been blessed with a beautiful wife and two beautiful sons, and takes every opportunity to brag about it on social media. He is the token bartender in the group (in ANY group), always bringing a bottle of whiskey or two and shotglasses to provide sustenance to his thirsty band members. He also moonlights as the drummer for The Brotherhood and Sidechic.
Influence: Dave Weckl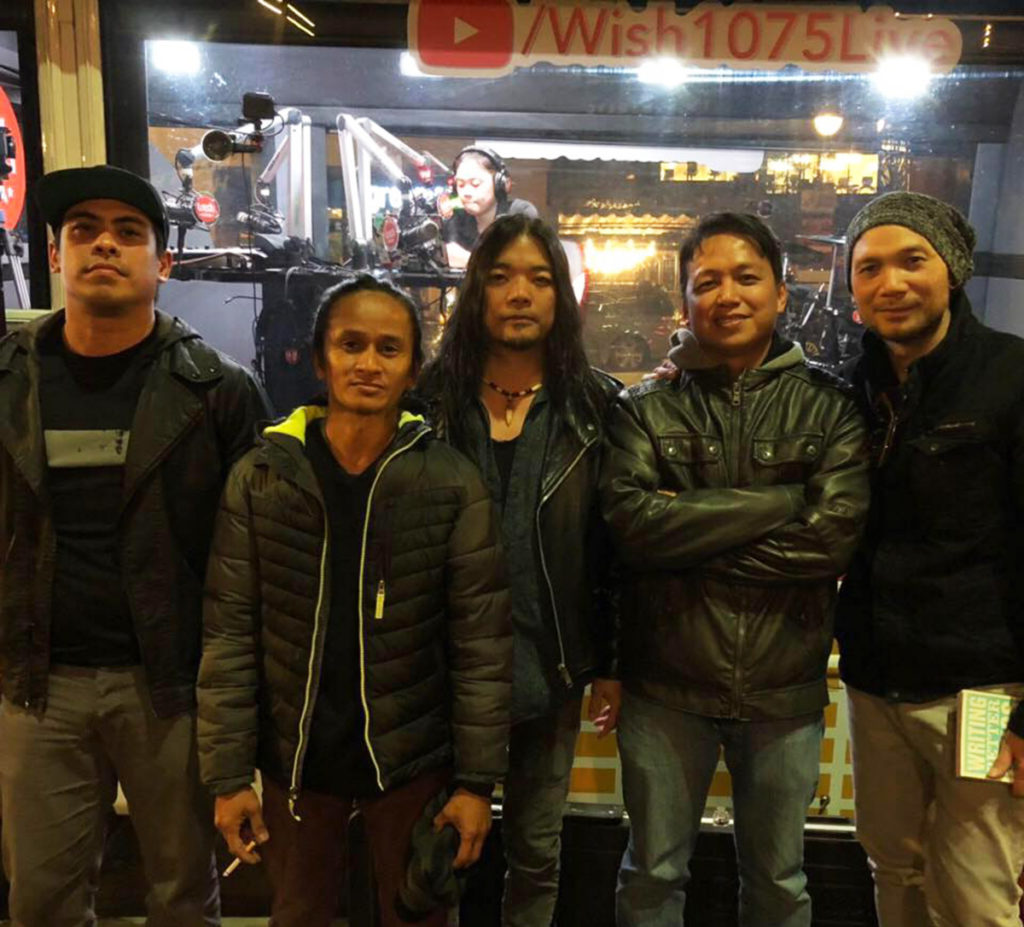 THE MUSIC
INFORMATION
Facebook: www.facebook.com/Moth%C3%BCrload-1050766128316981/
Youtube: www.youtube.com/channel/UCdMrUdwf3Kv3CvyivNTJ2Dw
Spotify: open.spotify.com/artist/1YR7L8N8TqYYQC03lvJ8Q8
Pinoy Rock USA would like to thank Raffy, Chic, Econg, Mike and Bee of Mothürload for being sober enough to allow us to feature them in this site. More power to you all! Rakenrol! Shot pa more!
---
Reader's opinions
---