Spotlight: BeyoBeo
Written by DJ Tulisan on April 1, 2020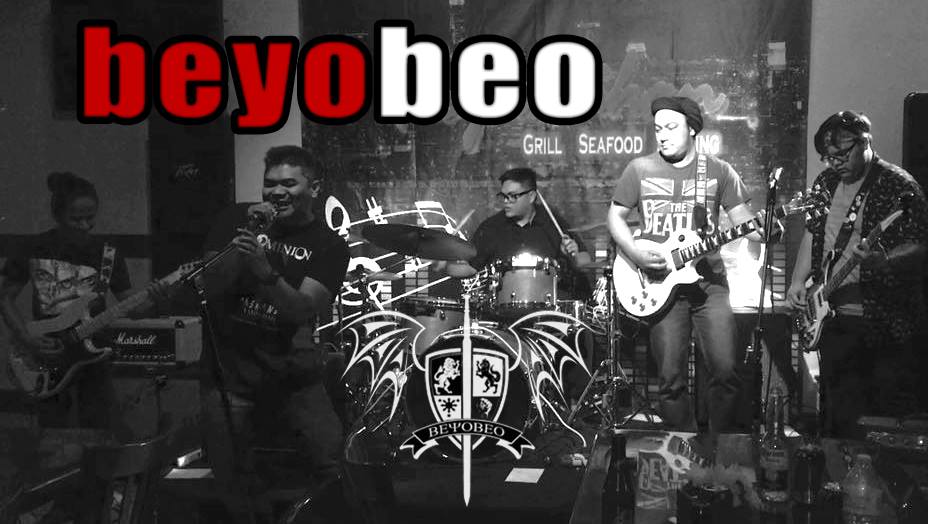 BEYOND BEOWULF, usually performing as BeyoBeo, is a Los Angeles-based Fil-Am indie rock band and a constant presence in the Los Angeles underground rock scene. BeyoBeo is headed by vocalist/songwriter Tolitz Rosel, who collaborated with longtime friends and veteran musicians Don Morales, Tim De Ramos, Jade Figueroa, and Econg Martinez to record and produce two EPs, "The Sound of One Hand Clapping" and "The Spiral of Silence," both released in 2017. Morales, De Ramos, and Figueroa also played for Glen Jacinto of Teeth, Bamboo of Rivermaya, Dong Abay of Yano, and other famous Pinoy musicians who regularly toured the United States and Canada, while Econg Martinez sessions for the top underground rock bands in Los Angeles.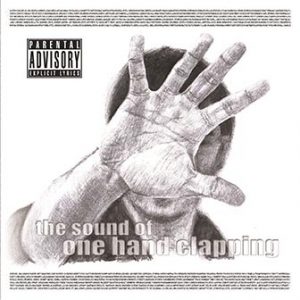 "The Sound of One Hand Clapping" blurs the lines between traditional Pinoy rock music and American southern rock with its four diverse songs, ranging from dark, brooding refrains to upbeat, anthemic choruses. The EP also features contributions from Pinoy rock music icon David Aguirre, former guitarist of the legendary Philippine rock band Razorback, notably for the song "Kaibigan," which is one of the more popular songs in the EP according to early listeners. The EP was recorded and mixed by Tim De Ramos, a respected name in the Los Angeles Pinoy music scene, and his TDR Studios was then one of the fastest-rising sound engineering and production studios in Southern California.
The debut EP represents a significant landmark in the musical career of Tolitz Rosel, who wrote all the songs, and marks the culmination of his efforts after years of bouncing around from venue to venue, playing in several bands, and doing private demos.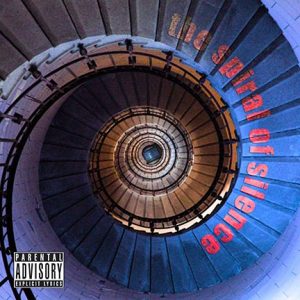 "The Spiral of Silence" continues where Rosel left off with "One Hand Clapping," and contains five songs harkening back to classic Pinoy Rock fused with hints of heavy metal and southern rock. With Econg Martinez joining Figueroa as lead/rhythm and Don Morales' son Natxo Morales talking over bass duties for the EP, BeyoBeo shows an eclectic mix of styles that continue its anthemic sensibility and fun vibe.
All Beyobeo's EPs are available to stream or purchase digitally at beyobeo.bandcamp.com, as well as digital downloads at iTunes, Amazon Music, Google Play, and other reputable online music stores.

THE MUSICAL STYLE
BeyoBeo's sound is a combination of hard rock with a Southern flavor. sprinkled with a generous helping  of 90s Pinoy rock. The band's style calls back to Pearl Jam, Stone Temple Pilots, Hootie and the Blowfish and The Cult, along with legendary Philippine bands like Razorback, The Jerks and The Breed.

THE HISTORY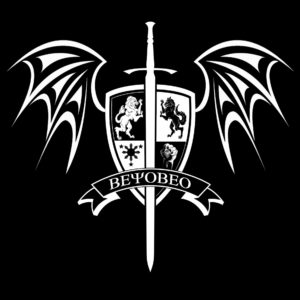 BeyoBeo started out as just "Beowulf," a Philippine band formed in 1993 by AB Communication students of De La Salle University-Dasmariñas. Their brand of music ranged from metal to hard rock to early grunge. They performed in several gigs during their brief tenure in the Philippines, including performances in the San Miguel Beer Battle of the Bands in Batangas (1994), the DLSU Battle of the Bands in Dasmariñas (1995) which they won, and Club Dredd (1996).
Beowulf was dissolved in 1997, following the departure of the band's key members to pursue their own careers after graduation.
Ten years later, Beowulf front man Tolitz Rosel, now in the United States, decided to record some of the band's old songs and sought the help of good friends – ex-Razorback members David Aguirre and Miguel Ortigas. The inspiring result of this recording prompted Rosel to decide and revive the band in the California with all new members: Don Morales (bass), Joven Calingo (drums), and Raymund Dahilig, Jr (guitars).
Beowulf was active in the Los Angeles underground rock scene from 2006 to 2011 amid fluctuating personnel, with only Rosel and Morales being the only enduring members in each iteration. The band once again dissolved in late 2011 due to conflicting schedules and responsibilities of the existing members, and was formally retired by Rosel in 2012 so that he can pursue other musical avenues.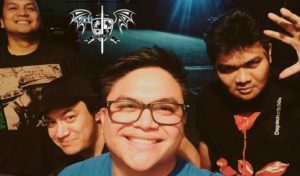 Rosel played the keyboards for popular L.A. underground bands like Grand Fools Derby and New Day in August, and most recently the famous goth/dark wave band Dominion, while also playing main vocals and piano for pop/rock group Middle of Main. After being impressed by the engineering & mixing work of drummer Tim De Ramos on New Day in August's second EP, Rosel hired his services to finally release Beowulf's original songs digitally under a new name – Beyond Beowulf, which was later contracted to just BeyoBeo. Bassist Don Morales came back onboard to record the songs along with Jade Figueroa on guitars, and De Ramos doing the drums. Hence, The Sound of One Hand Clapping EP was made.
A few months afterwards, Rosel gained the services of veteran guitarist Econg Martinez of Mothurload for the second EP, The Spiral of Silence, while also acquiring the services of Morales's son, Natxo, due to the former's previous arrangements with other bands.
Rosel plans to work on a final EP to complete his musical "trilogy" as well as a possible full-length album containing a compilation of select remastered tracks from all the EPs.

THE BAND
Roselito Rosel (Tolitz) – Lead Vocals
Adolph John Morales (Don) – Bass Guitar
John Figueroa (Jade) – Lead/Rhythm Guitars
Erico Martinez (Econg) – Lead/Rhythm Guitars
Ignatio Morales (Natxo) – Alternate Bass Guitar

THE MUSIC

INFORMATION
Website: www.beyobeo.com
Facebook: www.facebook.com/beyobeoband
Youtube: www.youtube.com/c/beyobeo
---
Reader's opinions
---