BeyoBeo releases debut EP, The Sound of One Hand Clapping
Written by DJ Tulisan on April 1, 2017
BeyoBeo's debut EP is finally here!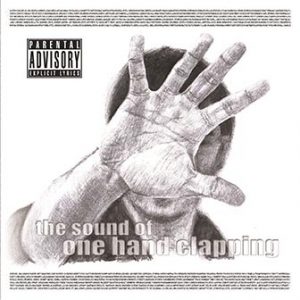 "The Sound of One Hand Clapping" is now available at iTunes, Amazon, Google Play, Bandcamp, and other reputable online music stores, and is also available for streaming at Spotify!
"The Sound of One Hand Clapping" blurs the lines between traditional Pinoy rock music and American southern rock with its four diverse songs, ranging from dark, brooding refrains to upbeat, anthemic choruses. The EP also features contributions from Pinoy rock music icon David Aguirre, former guitarist of the legendary Philippine rock band Razorback, notably for the song "Kaibigan," which is one of the more popular songs in the EP according to early listeners. The EP was recorded and mixed by Tim De Ramos, a respected name in the Los Angeles Pinoy music scene, and his TDR Studios was then one of the fastest-rising sound engineering and production studios in Southern California.
The debut EP represents a significant landmark in the musical career of Tolitz Rosel, who wrote all the songs, and marks the culmination of his efforts after years of bouncing around from venue to venue, playing in several bands, and doing private demos.
You can also download BeyoBeo's debut EP digitally at beyobeo.bandcamp.com!
#beyondbeowulf
#beyobeo
#thesoundofonehandclapping
#debutep
---
Reader's opinions
---