Paco's Place: A Personal Slice of Life Pizza
Written by DJ Tulisan on May 7, 2020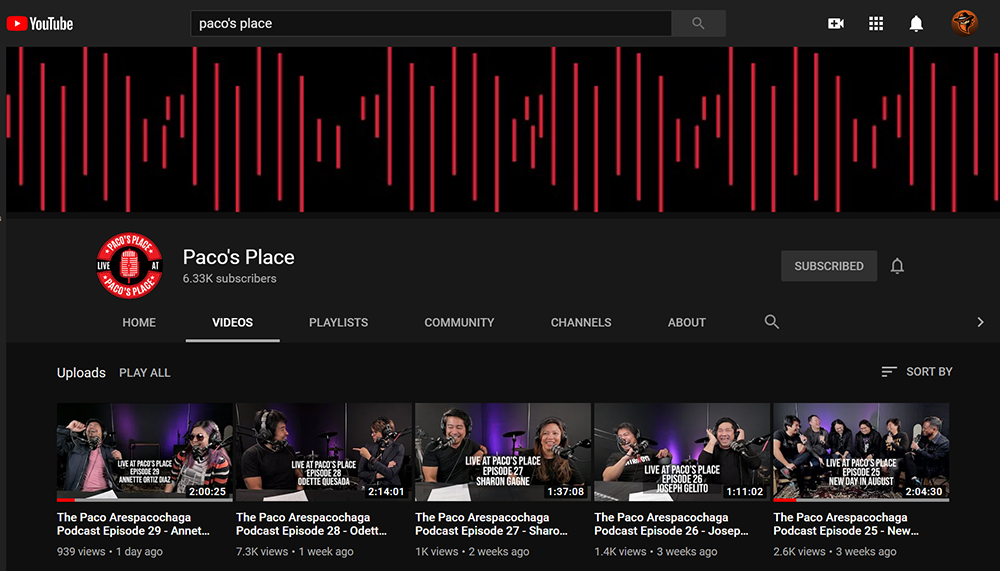 In the Pinoy music scene, there are few podcasts as unique as Introvoys drummer Paco Arespacochaga's project, quaintly called Paco's Place. Officially launched just a few months ago, Paco's Place has fast become a music/interview hub for Pinoy artists and personalities residing in the United States.
What makes Paco's Place unique from other podcasts is that even though Paco interviews musicians and artists, what gets talked about more are slice of life situations and personal experiences of living in the United States. While other entertainment interviewers keep it brief and follow a set script that does not stray away from the topic, Paco follows a free-flowing discussion with his guests, with almost no script or topic. Paco's Place episodes are as informal as people shooting the breeze in between shots of whiskey, or water cooler conversations about whatever the trending topic of the day is.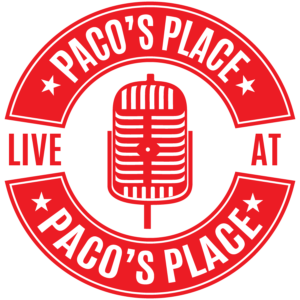 The extemporaneous nature of the podcast means discussions can run long, but they are rarely boring. Paco knows how to mix it up and is not a newbie to the format, having interviewed people on camera before even back in the Philippines years ago. His confidence also stems hfrom aving done running vlogs before and being able to talk about basically anything that piques his interest.
The support mechanism is there as well, his first interview guest being his own wife Janelle, followed not long after by fellow Introvoys bandmate JJ Buencamino, who also served as the backend person assisting Paco in all Paco's Place episodes, acting as camera man, audio man, mix man, and sometimes the obligatory stand-in audience. This also helped Paco achieve an informal but fun setting, putting the guests at ease and helping them open up more to Paco's peculiarly inquisitive and sometimes semi-personal "probing."
Listeners to Paco's Place have learned many things about their favorite artists thanks to Paco – from how Glenn Jacinto started his life in America after Teeth, to Wolf Gemora's story of how he was one of Razorback's roadies before forming Wolfgang, to a candid tete-a-tete with his former wife Geneva Cruz, and most recently to an enlightening conversation with the legendary Odette Quesada. And it's not just about famous personalities either, as Paco makes himself available to any local artist who wants to share their story – from aspiring new artists like Robin Nievera, Dey Rose, and Jemell "Bigat10" Barrera, to longtime entertainment stalwarts in  Los Angeles like Raffy Mendoza, Rolly Quizon, and the entire "lazy" band of New Day in August. And adding spice to the entertainment casserole are conversations with entertainment "movers" in addition to the artists, like sales and marketing director Dennis Holifena, TV anchor Janelle So Perkins, and entertainment promoter Joseph Bayan. But that is just a taste of the diverse collection of guests Paco's Place had the pleasure of interviewing.
Paco's Place is only twenty-nine episodes young but is fast becoming a popular spot on Youtube and Spotify for people who like to hear the stories of Filipinos artists moving to America along with their not-so-easy adjustments and compromises that needed to be done to adapt to the new life. These conversations resonate because many Pinoys in America can relate, and Paco asks the right questions that elicit the right answers they want to hear but are often too afraid to ask. This candid approach makes Paco's Place a compelling destination worth bookmarking, subscribing to and hitting the bell icon for. Achieving more than 6,000 followers in less than four months, Paco Arespacochaga's banter station is just getting started, with many future guests still lined up when the show resumes (when social interaction no longer requires distancing) and he even promised that he will post the live musical performances from his past guests (who were recorded live during their appearance) on Youtube very soon.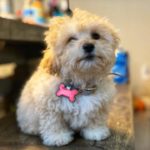 People can catch Paco Arespacochaga's latest podcasts several different ways, but the best place to start is the Paco's Place official website at pacosplacelive.com, where the latest episodes are blogged. But for those who want to keep abreast of the latest episodes as they become available, you can can also experience it on Paco's Spotify page, but the video part of the interviews are always made available at the Paco's Place channel on Youtube at a later time. Check them out now and say hello to him in the comments.
And don't forget to ask how Mr. Reddington Maximillian is doing.
Website: www.pacosplacelive.com
Youtube: www.youtube.com/channel/UCfnEWZCDJW1LaTJ1Fr_qKsg
Spotify: open.spotify.com/show/2QL8oz3vrd42DEGE4hebce
Facebook: www.facebook.com/PacosPlaceLive
Note: Paco Arespachochaga was not interviewed for this article. Pinoy Rock USA will do so next time, when he's no longer busy playing with his puppy… 
---
Reader's opinions
---