Spotlight: Something Came Up
Written by DJ Tulisan on April 30, 2020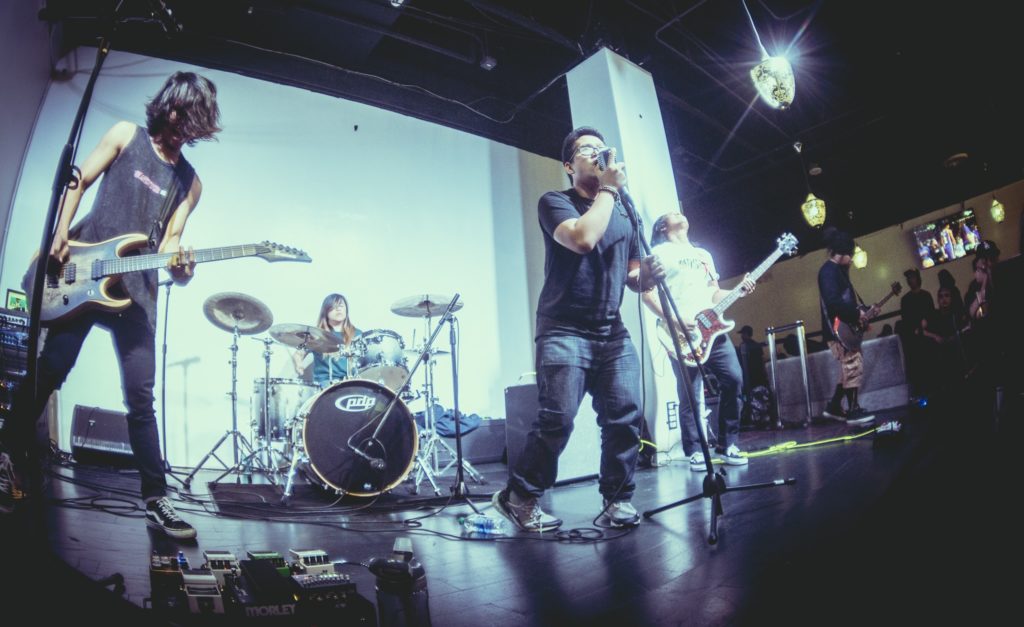 SOMETHING CAME UP is Filipino punk / alternative / progressive rock band based in Los Angeles, whose roots were planted all the way back in the Philippines less than a decade ago, and gained a foothold in California in just the last few years. Made up of front man Prince Geronimo, bassist Reeve Mirabueno, guitarists Francis Larena and Phao Sanchez, and drummer Meryl Melquiades, Something Came up is one of the more active bands, not only in the Los Angeles underground scene, but in other states like Texas as well. They have played in various cities, states and even shows held outside the country. Some of their memorable shows include Exchange LA (as  opening act for famous Filipino artists like Hale, Gloc-9, and Kamikazee), Stardust Club in Downey (opening for Urbandub), and even The Viper Room in West Hollywood opening act for Typecast/Valley of Chrome.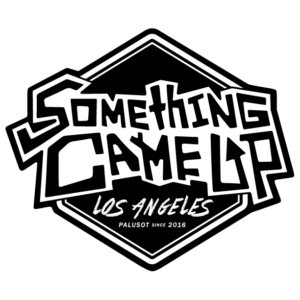 The band has also become a staple in annual concerts and festivals held in Los Angeles like Laklak Fest, Jologz Fest, Himigsikan, Pinoy Woodstock, Rockaween, Summermusic Fest and the OPM Amerika Anniversary, and they are also  regulars in establishments like Bar Azul, Bamboo Bistro, Noypitz, and previously played at 333 Live, Kapistahan Grill and Cybertron. Besides playing gigs in the local Pinoy scene, Something Came Up was able to spread their brand of music to the rest of the American music scene as well, playing in various shows at California venues like The Study (Hollywood), The Viper Room (West Hollywood), Skinny's Lounge (North Hollywood), Alex Bar (Long Beach), The Guitar Merchant (West Hills, California), and Pop Music Studio (Northridge).
Being based in Los Angeles did not stop the band from being given the opportunity to play in out-of-state gigs like the BFE Rock Club (Houston, Texas) and out of country gigs in the Philippines for two shows, one in Cavite at the Pirate's Grill (Battle Grounds by Happyhouse Entertainment) and in Laguna at Thumbayan (Indie Laguna Year Ender by Indie Laguna).
Recently they officially released a live demo of their single, Texas Time, now available on Spotify, with more original songs on the way. In the future, the band plans to resume touring in and outside of California, maybe cut an album or two, and continue doing what they do best – bring fun and adrenaline to diverse music scenes.
THE MUSICAL STYLE
Something Came Up's music is heavily influenced by Pinoy bands from the early 2000s like Urbandub, Kamikazee, Sandwich and Typecast as well as modern American bands like Dashboard Confessional, Panic! At The Disco, New Found Glory and others. However, this did not stop them from drawing inspiration from old school 80s/90s NU metal/rock music.
THE HISTORY
The music started with family, namely cousins Francis Larena, Reeve Mirabueno and former SCU drummer Mike Miguel. The cousins previously played around Metro Manila, Philippines with the band called "Cassie Natalie." Between 2012 and 2013, they migrated to the United States but continued playing music in Los Angeles, which led them to meet eventual front man Prince Geronimo, and started writing original songs.
They would have band meetings at Starbucks and later jam all day, leading to their first original song "Decision." It was then that they decided they needed a cool band name. "Caught in the Act" was their first option but found online that the name was already taken. With the members deciding that the band name should contain three words, brainstorming led to Reeve Mirabueno coming up with "Something Came Up," the idea coming from Reeve's friend Patrick in Manila; in August 2015, the night that they watched Kamikazee's show in the Philippines, his friend told him that he was planning on not going to work the next day, telling his boss that "something came up." When Reeve shared the story with Prince and Francis, they both agreed that it would be the perfect name for their band since they all thought about saying the same thing to their bosses when they decide they want to ditch work and play gigs.
With their name decided and going full blast with songwriting, their friends from other Los Angeles-based bands, Lemona and From The Valley, invited them to play in a gig at Kalye Hits LA. "Rakrakan sa Kalye 2016" was their first gig as a band with the line-up of Prince Geronimo, Francis Larena, Reeve Mirabueno, and Mike Miguel. They played alongside some of Los Angeles' finest bands like Blend 45, From The Valley, Calratz, Lemona and Sfunkwire.
Francis then shared the idea of adding another guitarist to the band, hence Winston Lagera, who was a friend of Prince's, was added to the fledgling group and proceeded to play in more gigs at Kalye Hits in Downtown Los Angeles. However, personal priorities led drummer Mike Miguel to leave the band. Surrounded by acquaintances who were all aspiring musicians, the band quickly found another friend of Prince's, Meryl Melquiades, to take over as drummer. They continued to write more songs and play in more gigs, even getting to perform in various places outside of Los Angeles and even in an out of state show, as they were invited by Texas-based Pinoy band Soilborn to play in Houston. Eventually Winston Lagera had to leave the band as due to his family priorities, and he was replaced by Phao Sanchez, who had been friends with the band for some time and had also been playing in the same shows with Something Came Up with his previous band
Something Came Up's current lineup of Prince Geronimo on vocals, Francis Lagera on guitars, Phao Sanchez on guitar, Reeve Mirabueno on bass and Meryl Melquiades on drums continue to write songs and actively play shows in and out of Los Angeles, and are just waiting for the pandemic to end to bring their own kind of rock infection to unsuspecting crowds.
THE BAND
Prince Geronimo (Vocals)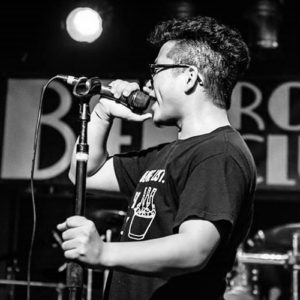 Prince was born in Los Angeles, California and was surrounded at an early age by artists in the Los Angeles underground band scene, most being his father's friends and some even serving as his babysitters from time to time.  Due to his father's musical friends and his mother's constant coaxing to sing at family gatherings, Prince started singing casually for friends and at school events. Even after migrating back to the Philippines and growing up in Bayambang, Pangasinan, he continued to sing in school programs and as a hobby, before he eventually came back to Los Angeles to become the front man for the band.
Influences: Dashboard Confessional, Neck Deep, Urbandub, Sandwich

Francis Larena (Lead/Rhythm Guitars)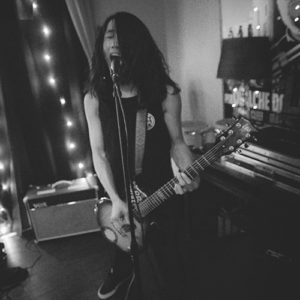 Francis was born and raised in Baliuag, Bulacan in the Philippines, has always been surrounded by musically talented friends since high school and, after experiencing his first live concert with Kamikazee, he asked his friends to teach him the guitar. Along with his cousin Reeve on bass guitar and Mike on drums, they formed what will eventually become Something Came Up. Inspired by local bands in Los Angeles after they moved to the United States, Francis went on help solidify the lineup and become a part of the scene instead of being just a spectator.
Influences: Urbandub, Kamikazee, Typecast, While She Sleeps, Blink 182, NFG, and more.
Reeve Mirabueno (Bass Guitar)
Born and raised in Manila, Philippines, Reeve said his brother influenced him to play bass. It has always been his dream and was happy that he ended up pursuing it. Along with his cousin Francis and Mike, they not only helped create the band, but he also helped come up with its clever name. Together, the trio formed the core that soon to evolve to what the band is today, and he and Francis inject adrenaline into the band's performances. He also plays guitars of the non-bass variety.
Influences: Urbandub, Typecast, +44, Box Car Racer
Phao Sanchez (Lead/Rhythm Guitars)
Manila-born and Paranaque-raised, Phao says that his family has been into music since he was a kid, but was personally hooked by a cousin who played acoustic guitars in 2002. Since then he has been playing in acoustic gigs and was then able to learn other instruments as well. He also plays bass guitar and drums from time to time. He and Francis make up the energetic double axe attack onstage, much to the delight of their fans.
Influences: 80s/90s NU metal/rock music
Meryl Melquiades (Drums)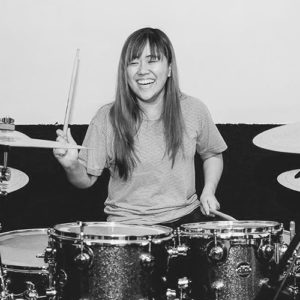 Meryl was born in Makati City in the Philippines and raised in Calamba, Laguna. She was musically inspired after the very first concert she attended, Panic! At The Disco (PATD). From then on she wanted to be a musician. Her father was also a musician, playing guitars for a band called Blackheads, and who also taught her to play the guitar. Meryl decided to switch to drums after finding out that her friends wanted to form a band and did not know anyone who can play the percussion position. With her brother previously having played the drums, the set was already in the house, and all she needed to do was sit behind it and start pounding, even as she dabbled in bass guitar when she's bored.
Influences: Urbandub, Franco, Kamikazee, Eheads, Typecast, 311, Fall Out Boy, Panic! At The Disco.
THEIR MUSIC
Something Came Up just released a live demo of their single "Texas Time" which is now available on Spotify, along with their demo "Bela."
INFORMATION
Facebook: www.facebook.com/somethingcameup
Instagram: www.instagram.com/somethingcameupofficial
Twitter: www.twitter.com/SCU_official
Youtube: www.youtube.com/channel/UCFLZnJkiXhbfiK6toMNZH-Q
Spotify: open.spotify.com/artist/61E7EV89mtxgyWxzILCxXN?si=I5CFmh3SRBqiNXwSstia2Q
Bandsintown: www.bandsintown.com/a/15200344?came_from=206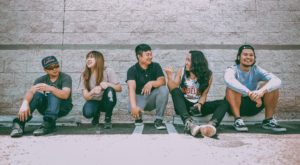 Photo and Video credits:
• Leonard "Tutz" Zipagan
• Reeve Editing
• Meryl M Photography
• OPM Amerika
• Ianj Bacani Lao
• Fidencio Hinojosa
Pinoy Rock USA would like to thank Prince, Francis, Reeve, Phao and Meryl of Something Came Up for allowing us to feature them in this site! Mabuhay kayong lahat! Rakenrol!
---
Reader's opinions
---